With a wide range of modern, stylish and aesthetic planters and pots in a variety of sizes and shapes including customized plant pots, we guarantee you will find one to suit your vision.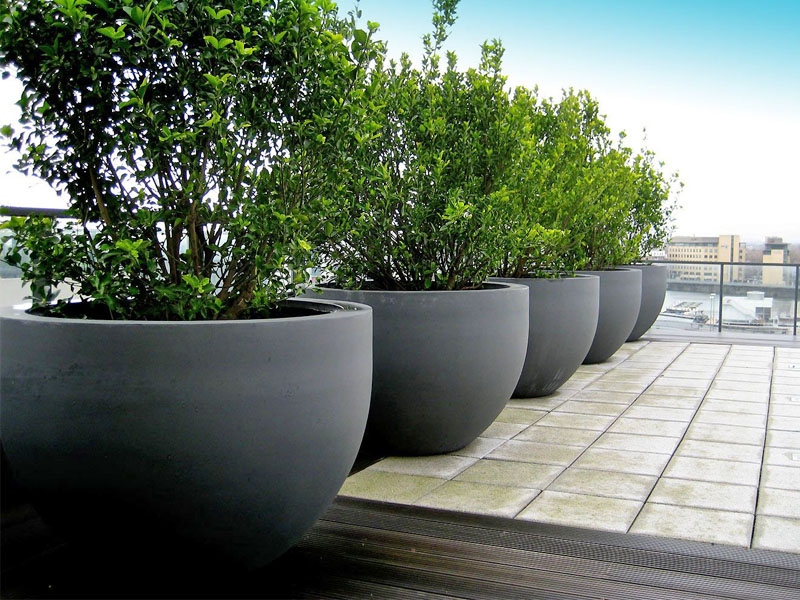 MODERN & ELEGANT PLANTERS
A refreshing array of Plant Pots
As pioneers in the indoor landscaping industry, we have an ever growing range of pots and planters in a variety of shapes, sizes & colors, giving our clients the ability to create a unique space that will help them showcase their vision. Our pots and planters are high quality and available in a wide range of colors and finishes and almost all are manufactured right here in the U.A.E.
We supply pots and planters in materials like Glass-fiber Reinforced Plastic (GRP), Glass-fiber Reinforced Concrete (GRC), Metal, Ceramic, Synthetic and Luxury Planters. Our bestselling outdoor & indoor plant pots are GRP pots as they are a light, durable & cost-effective and are available in all sorts of shapes, sizes and designs to suit any interior or exterior space.
Additionally, we also source and supply customized bespoke planters, giving our clients the freedom to design a planter that is unique to their environment and helping them make a statement.
Engage with us for latest update: