Indoor Plants & Green Walls
Our Plant Care Teams are plant service experts who are trained and qualified to water, prune, fertilize, and clean your plants. You can be confident that throughout our contract, your plants will look healthy, lush and beautiful. We pay close attention to every detail to ensure our clients get to enjoy the many advantages that indoor plants offer.
Indoor Plants & Green Walls
Professional Plant Maintenance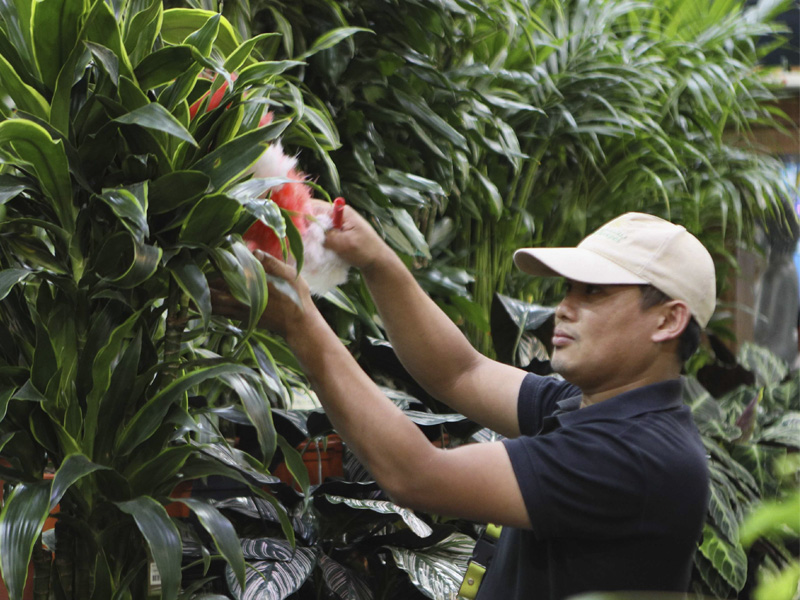 It takes expert finesse and experience to keep plants looking their absolute best. Caring for indoor plants and trees can be quite demanding as a significant number of factors have to be considered to keep plants looking vibrant and healthy, especially with plants in the U.A.E., where the air conditioning is on high almost throughout the year. Some plants love lots of light and water while other types of plants require indirect light and shade with infrequent watering. The soil type and content needs also differ from one plant to the other.
Our dedication to our clients is best illustrated in the skill-level, professionalism and zeal of our Plant Care Teams. With dedicated teams that specialize in interior and exterior plant maintenance for commercial offices, hotels and hospitality, retail, healthcare, education, government, private palaces and residential, we ensure that your space is cared for by people that know how. Each of our Plant Care Teams is supported by a supervisor, to ensure an open line of communication for all clients and make sure your expectations are exceeded.
Our Plant Care Teams will make regular pre-scheduled visits to care for your indoor plants and carry out the required maintenance, our teams will try to work around your office hours and are efficient and discreet so as to minimize any disruptions.
What our maintenance contracts include:
Want to add a little green to your business, but within the confines of a budget? Or have space that is not ideal for living plants? That's why we also have an extensive range of artificial plants, to add color and character to your space without the need for watering, soil, and plant replacements.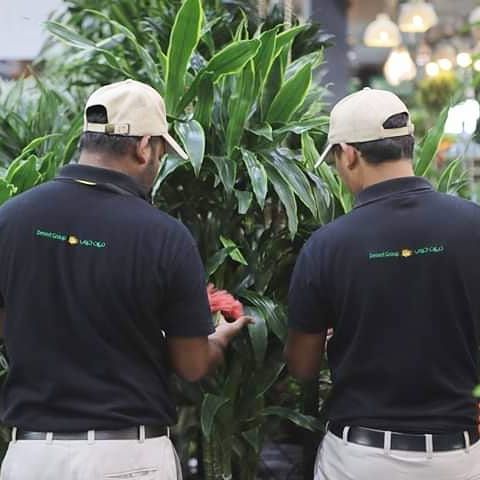 Engage with us for latest update: