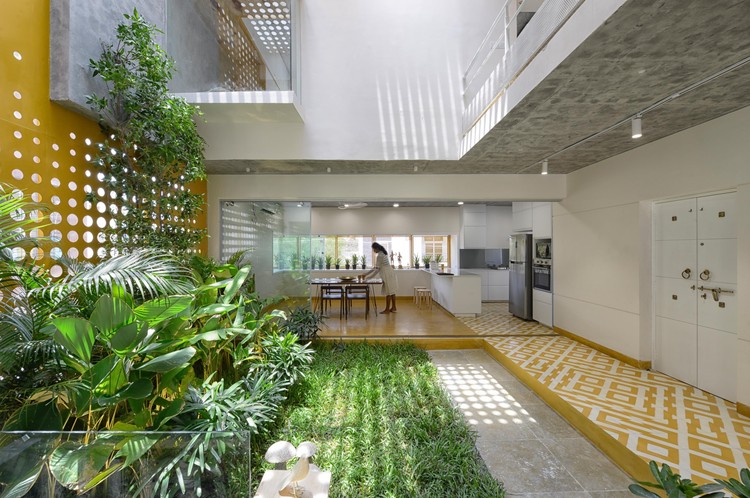 If you're a business owner or property manager who needs help making an old office space look modern with interior landscaping, this blog is for you. Whether your office space is outdated or just has a dated feel to it that doesn't jive with the vibe of your company, Plantscapes – UAE's elite interior landscaping company can help you make it look updated and new by adding some fresh indoor plants or living green walls to your indoor spaces. Here are 3 ways Plantscapes can help modernize your indoor spaces:
Add Some Plants
Adding plants to an office building is a great way to make it look more modern and inviting. Not only do plants add a touch of greenery to the space, but they can also help improve air quality. To add to that, studies show that plants can make people work better. They can improve their productivity by up to 15%.
Indoor plantscaping is a great option for indoor spaces. However, if you're not sure where to start contact us at Plantscapes. We have designed and built many interior landscapes across Dubai, Abu Dhabi, Fujairah, Ras Al Khaimah and Ajman. Being leaders in Green Wall Maintenance and Installation, we understand what our clients' requirements are and deliver the job on time.
Moss Walls
Unlike live plants, moss is very versatile and practical, meaning they require little to no maintenance at all, therefore, are ideal for the busier office environments who want to introduce greenery into the office without the chore of maintaining it. Moss walls are a great addition to any modern workspace, allowing you to give the illusion of greenery growing out, from your walls, creating an eye-catching visual for visitors that saves valuable floor space.
Benefits of moss walls for Interior Landscaping:
Not only do moss walls provide the same great health benefits as living walls they present great visual and environmental factors that improve productivity and happiness in the workplace as well as upgrade your office aesthetic.
Green walls
A green wall is a great way to add some vertical interest to an office building. It can be a stand-alone feature, or it can be built into a wall. Either way, it makes a great addition to any indoor space. Office green walls create lush interior landscapes that are completely custom-designed, whether you're looking for interesting shapes, vibrant colors or decorative styles.
There are plenty of ways to make an old office space look modern. From adding indoor plants to green or moss walls, you're sure to find a way that works for you and your space. However, if you don't know where to start, consult with us at Plantscapes to help you get started with designing and building your interior landscape.